Let Andy Tile take care of your project

Contact us

We will make your dreamed tiles in the kitchen

Learn More

For the highest quality materials, we supply at Mapei
Contact Info
You can contact and visit us in our office in Chicago Melrose Park:
From Monday to Friday: 8AM - 6PM
Saturdays/Sundays closed
ANDY Tile Contractors & Tile Installation, Kitchen Bathroom Floor Tiles & Wall Tiles

17133 N 15th Ave, Melrose Park, IL 60160, Stany Zjednoczone

Phone:+1 773 243 4590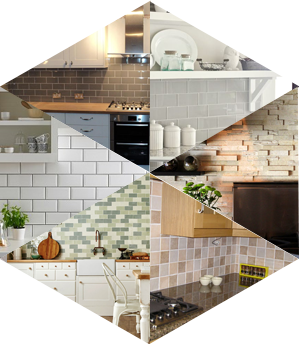 Melrose Park's top tile companies that has been for the past decade.
Our company has been in the business since 2006, providing outstanding service to customers in the Melrose Park area. We work at the highest quality to ensure that the outcome would be beyond what our customers expect. For your tile installation needs in Melrose Park, ANDY Tile Installation are the ones that you can count on.
Commercial and residential clients.
ANDY Tile Contractors only uses the highest quality materials for your home. Our tiles are supplied by Mapei, and they allow us to offer our customers a wide variety of materials for their tile installation in Melrose Park. A few of our materials include ceramic, porcelain, marble, granite, glass, and slate tiles. They come in different sizes and colors that will suit the theme of your home. If you are looking for a tile that would fit your personality, we've got it!

We supply at MAPEI.
ANDY Tile Contractor's brand choice is Mapei. They provide the best adhesives and sealants that will have your tiles in place. Our tile contractors in Melrose Park offers only the highest quality of work to provide outstanding results to our customers. Using these materials will help us provide flawless and long-lasting results to our homeowners.
Andy Tile Contractors Melrose Park -

Our Tile Types!
Ceramic tiles Melrose Park
One of the most popular types of tiles is ceramic because they offer a wide variety of colors, and they stay cool during the summer as well as keep you warm in the winter. Our tile contractors in Melrose Park are well skilled and experienced in handling these types of tiles.
Porcelain tiles Melrose Park
Another popular pick is porcelain tiles. It is harder and offers flexibility when it comes to designs. Porcelain tiles are made from fired clay. It is an excellent choice for your tile installation in Melrose Park.
Glass tiles Melrose Park
When it comes to areas where it is often wet or submerged in water, glass tiles are the best choice for you. Glass plays a fantastic role with light and colors, unlike the other tiles. Our tile contractors in Melrose Park will ensure that your tiles will look as beautiful as possible.
Travertine tiles Melrose Park
If you are looking for tiles that would suit both indoors and outdoors, travertine tile is your best choice. Our tile contractors in Melrose Park will ensure that your home will not only look good on the inside but also on the outside.
Slate tiles Melrose Park
A tile that can withstand any high temperature and pressure is slate. It is durable to scratches and scrapes, which can keep your home beautiful. Our tile installation company in Melrose Park is highly experienced in installing any type of tiles for your home.
Marble & stone tiles
If you want an elegant and sophisticated look for your home, marble tile is the way to go. When you want a natural material such as stone, we got it for you. It may be fragile than other tiles, but the look of it makes up for its weakness. Our tile contractors in Melrose Park will ensure that you will get the look of your home that it deserves.
Tile Installatoin

Services: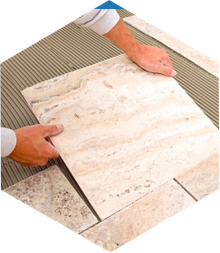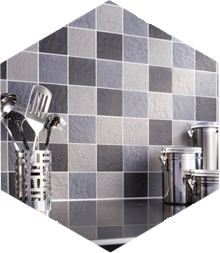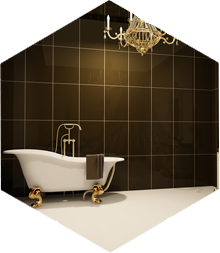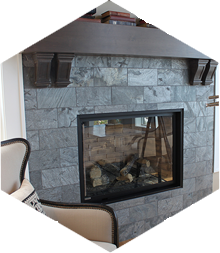 Serving Melrose Park since 2006!
Tile Installation – Our tile contractors in Melrose Park has years of experience when it comes to tile installation. We do it all, from ceramic to glass tile installations. We are one of the top tile installers in the area and have been providing outstanding results for years.
Tiles in Kitchen – Your kitchen is probably the busiest in your home, especially when you have guests that come over. There are instances where ingredients are spilled and splashing of water from pots and pans. Our tile installation company in Melrose Park has an easy option for cleaning up those kitchen messes. We don't stop at your floors. We can also create a stylish backsplash for your kitchen.
Tiles in Bathroom – Your bathroom is the place where it is susceptible to water exposure, especially when there's sinks, toilets, tubs, and showers everywhere. We have an excellent flooring option for you to ensure that your bathroom will look beautiful and will last for a long time. Our tile installation company in Melrose Park has got your back covered.
Tiled Fireplaces – When winter tends to get worse, your go-to place is your fireplace. It can look dull and boring, which is why you have our tile contractors in Melrose Park to ensure that it will look beautiful and sophisticated.