Let the Andy Tile Installation, take care of your tile installation in Chicago, IL

Contact us

We will install your dreamed tiles in the kitchen

Learn More

For the highest quality tile installation, we supply at Mapei
Andy Tile Installation

Chicago, IL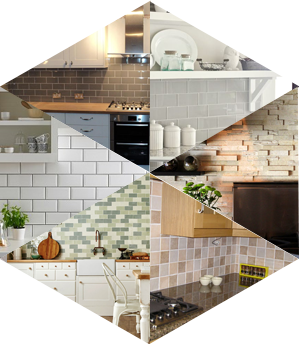 ANDY Tile Installation is one of Chicago's top tile companies, and has been for the past decade.
We have been in business since 2006, serving all of Chicago. Our tile contractors are highly experienced. The tilers of Andy are trusted and reliable, providing high quality tile installation each and every time. For tile Chicago property owners can count on lasting, ANDY Tile Installation Chicago should be your first stop.
We serve a wide variety of clients, both commercial and residential.
Our tile supplier is Mapei, allowing us to offer you a wide variety of tile materials. Some of our materials include: ceramic tile, porcelain tile, marble tile, granite tile, glass or stone mosaics, travertine tile, glass tile, or slate tile. Each of these is available in many sizes and colors. If you need tile, we've got it! Just give a call to Andy tilers Chicago to take the first step toward a new tile floor installation in your home or business today.

We supply at MAPEI.
ANDY Tile Contractor uses only the highest quality of materials. Their brand of choice is Mapei. Mapei provides the best adhesives and sealants on the market. The use of these materials means your tile installation will be flawless and long lasting: every time!
The reviews of Andy

Tile Installation Chicago

Customers who trusted us
When you choose Andy for your tile installer, you may be sure there won't be any surprises. We got years of experience in tile profession and treat every project individually. The great quality of our tile installation was appreciated by many customers so far. Read their reviews of our tilers or write your own here:
Tile Installatoin

Services: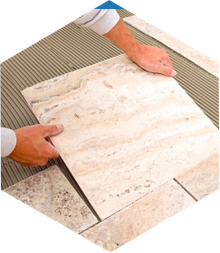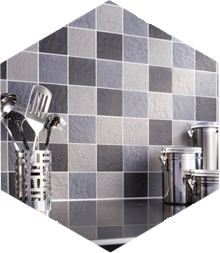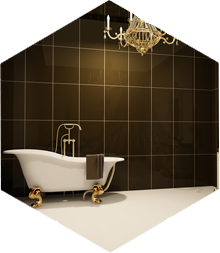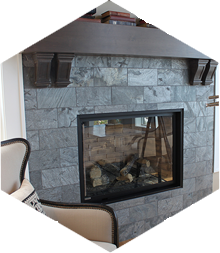 Serving Chicago with best floor tiles & backsplash tiles since 2006!
Tile Installation – ANDY Tile Contractors has years of experience with tile installation. From ceramic and porcelain tiles to mosaic tile installation and more, we've done it all. As the top tile installation experts in Chicago, we can complete any tile job you need completed.
Tiles in Kitchen – Between spilled cooking ingredients and splashing from pots and pans, kitchens can get messy easily. Tile flooring is an easy option for cleaning up those kitchen messes. Our tilers can also cover walls in your kitchen to create a stylish backsplash.
Tiles in Bathroom – By their very nature, bathrooms are susceptible to water exposure. With sinks, toilets, tubs, and showers in the room, water is everywhere! This makes tile an excellent flooring option. Tiles can be used for bathroom floors and shower walls alike.
Tiled Fireplaces – With Chicago winters, your family is likely to spend a lot of time around the fireplace. Though fireplaces can look a little dull or boring, adding tile to your fireplace is an easy way to add some color and pizazz.
Why Choose Andy

Tile Installers
We know the art of tile installation
Do you need to hire tile contractors? We know that finding the right tile installation services can be overwhelming. That is why we are here. Andy is the best tile installation Chicago has, and we are proud of that fact.
Years of experience in tile installation
Our tile installers are highly experienced. Each member of our staff has years of training and experience, making them a perfect fit for our team. We offer extremely high quality installation at a very fair and competitive rate. We have the know how to install tiles wherever you may need them.
Tile installation wherever you want!
Bathroom floors, showers, kitchen backsplashes, fireplaces, and more are on our list of already performed jobs. Additionally, our range of tiles is unmatched. We offer a wide variety of colors, materials, and styles, so no matter what type of tile you need, we will be able to provide it. Our tile materials can meet your needs for location, aesthetics, and durability.
Friendly customer service
If you have any questions, give us a call. We are happy to give you an estimate or advice on how to proceed with your tile needs. We know that tile is not your expertise, that is why we are here. We look forward to working with you.
The Process of

Tile Installation
1
First Visit
Price Estimate
ANDY Tile Contractors will come visit your home to discuss your tile flooring wants and needs. Once we have determined the basics of your vision, we will provide you with an estimate of the approximate cost of the project, including materials, time, and labor.
Starting Project
2
Create a Design
Our tilers will measure the room in question and create a design scheme after discussing your color or style preference. We offer a wide variety of different designs: kitchen backsplash tiles, fireplace tiles, shower tiles, kitchen tiles, and bathroom tiles to name a few.
3
Client Feedback
Client Approval
Before we begin any work on your home, we get your approval! You will take a look at our plan for your tile floor and suggest any changes you may desire. This may be a change in tile size, pattern, material, or color, to name a few.
Starting Installation
4
Begin Tile Installation
An approved design means work can begin! Everything has been measured and planned ahead of time, so all that remains is the tile installation! ANDY Tile Contractors will arrive at your home to begin installing your tile of choice. Our years of experience mean we install your tile quickly and efficiently.
5
Project Finished
Enjoy your New Floor!
Once our tilers has removed our equipment from your home, we will be sure to clean up after ourselves. Your floor will be sparkling clean when we leave. All that is left to do at this point it to enjoy your home's brand new tile flooring.
Info

:
Email:
office@andytile.com
Address:
322 South Green Street
Chicago, Illinois 60607